Introduction to The Brinsmeads in America
Early Settlers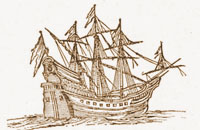 The first Brinsmead migration to the Americas probably occurred in 1630 when two Brinsmeades arrived in New England. There names at the outset were spelt Brinsmeade, but this changed over time, as was the case in those days, and the family name in America ended as Brinsmade. There is no doubt they are the same people. More information on this early Brinsmead/Brinsmade line is on a separate page Early American Brinsmeads.
Modern Migrations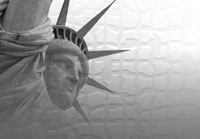 There were several more recent migrations to the USA. All can be traced back to the Brinsmead family from St. Giles in the Wood, Devon, England. This page provides a summary of the various Brinsmead descendents in America, with links to more detailed pages for the larger groups.
William Brinsmead Snr.
William came to America with his two young sons, William and Arthur. William Snr. died soon after and the young boys were sent for adoption to middle America. Arthur died in an accident as a young man, while William joined the Army and founded what is now the largest contingent of American Brinsmeads. Follow these links for more about William Brinsmead Snr. and about William and Arthur's early years in Iowa.
William Brinsmead Jnr.
William Brinsmead Jnr. joined the US Army as a young man and rose through the ranks to become Chief Musician in the 8th US Cavalry. He married Andrea Ingebristsen and together they had ten children. They settled in the Seattle area. Now into the fifth generation, there are about 200 descendents of William and Andrea; by far the largest family grouping in America. Follow these links for more about William and Andrea's life, and about their children.
Reginald Brinsmead
Reginald was a grandson of John Brinsmead, the piano maker. After studying agriculture, he visited California and then returned to settle on an orange grove in Riverside, California where he married and where some of his descendents still live. More about Reginald Brinsmead.
Thomas Henry Brinsmead
Thomas Henry Brinsmead was born in England in 1875. He travelled through Canada trying to gain admission into the US. After three years he left Canada for Hawaii where he settled and raised a family. More about Thomas Henry Brinsmead.
Henry (Harry) R. Brinsmead
Harry Brinsmead was born in Australia but emigrated from there to Reno Nevada in the City's early days. He married and raised a family, running a photography studio and an automotive garage. More about Harry R. Brinsmead.
Ellen (Ella) M. Brinsmead
Ella Brinsmead was the daughter of William Snr. who left her in England for several years rather than bringing her to America with William and Arthur. She eventually left England and settled in Iowa, where her brothers were living, and then married Dr. Lewis L. Baker. The couple had one son. More about Ella (Brinsmead) Baker.
Sister Beatrice Brinsmead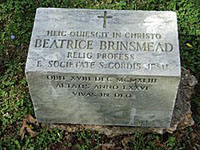 Beatrice Brinsmead was born on Christmas Day, 1843 in North Devon. She was the daughter of Henry Brinsmead and Mary Penhorwood. Her mother died the year after she was born, and her father later emigrated to Ontario, Canada. Beatrice entered the Society of the Sacred Heart in England.
By 1930, Sister Beatrice was living in St. Louis, Missouri. She taught, for 17 years, at the Convent and Academy of the Sacred Heart located at 334 North Taylor Ave. Mother Beatrice died in St. Louis at age 76 on December 18, 1943 and is buried in St Louis' Calvary Cemetry.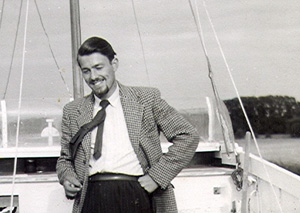 Kenneth H. Brinsmead
Kenneth Brinsmead was the son of Alfred Charles Brinsmead and Violet Baker, born on October 6th, 1928. He left England and moved to New York in 1960 with a son and daughter who have since married and raised families in the United States. Kenneth died of cancer in May, 1971.
The Snowbirds
In this "Brinsmeads in the US" series we have concentrated on those who emigrated directly to the USA, usually from England, although in Harry's case, from Australia. However, quite a few of the Canadian Brinsmeads have spent time in or moved permantly to the United States. These include Olive Brinsmead, who spent most of her adult life in New York, Isabel Parry (nee Brinsmead) whose family now live in the US, and Alfred Brinsmead-Williams who left London, Ontario for Phoenix, Arizona.
A Mystery - Winnifred Brinsmead
There is one Brinsmead in the United States records that we have not been able to account for or connect to the Brinsmead family from St. Giles in the Wood. That is Winnifred Brinsmead who according to the 1910 census, was born in Iowa in about 1883. In 1910 she is lodging in Juneau, Alaska. More about Winnifred Brinsmead.